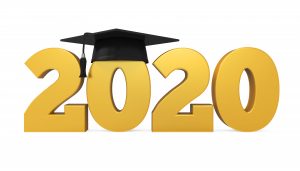 Graduating Raptors!
Just a reminder Monday, May 18, is cap and gown pick-up! 
Please come during your assigned time!  (If you are unable to come during your assigned time, please contact Diamond Ridge.)
Last Name A-L:  10:00 – 11:00
Last Name M-Z: 11:00 – 12:00
If students are driving themselves, they are being asked to park in front of the building and walk to STATION 1.  If you are dropping off your student, please remain in the vehicle, with only the graduate walking to STATION 1.  Diamond Ridge High School is asking students to wear a mask and practice social distancing during pick-up!  
Students will visit FOUR STATIONS, where they will receive:
STATION 1:  Graduation Check- Off, including Instructions & Invitations
STATION 2:  Gown
STATION 3:  Cap, Tassel & Gift
STATION 4:  Counselor
Please remember all books MUST be returned and fees paid before cap and gown pick-up.  All fees have been added to Skyward. 
(If necessary, you will be able to pay at STATION 1 during pick-up, without being able to receive a receipt.  DRHS will NOT be able to make change!)  Books may be returned at that time too!
Once the graduate has visited all stations, they must return to their vehicle and exit the campus.  We want graduation to occur without incident so, at this time, we ask that you honor social distancing guidelines as set forth by the Utah Department of Health.
THANK YOU!