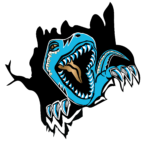 Community & Youth Collaborative Institute
We are asking for your help to identify how we can improve our schools and better support students and families!
Canyons School District is very interested in your opinion!
Parents! Take your survey here!

If you APPROVE of your student taking part in this survey, you do not need to notify the school office. 

If you DO NOT APPROVE, please send a note or call the front office and select Option 2 (Registrar) indicating that you refuse permission for your child to take part in the survey, and he/she will be excused from participation. For questions or concerns, you can contact Wendy Dau, Director of Federal & State Programs, (801) 826-5111.